Contact Us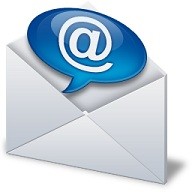 If you would like to contact us, please CLICK HERE to email Rosyth District Explorer Scouts.


It will take you to a different website called e-contact.us


This means that we do not have to post personal email addresses online and the amount of unwanted emails are significantly reduced.


We will aim to reply to your enquiry within 3 days.


To anyone who has not tried Scouting before, I would say come on up and have a go! I think that most people do not really know that Scouting is about activities, friendship and meeting people from other countries. I have been in the Movement since I was a Beaver and I still love it!